I'm currently sitting in my living room, wondering whether there has recently been some kind of break in the space/time continuum. First, Jacob Rees-Mogg turns up in the actual 21stCentury, and now I'm starting to get adverts for monocles on my social media feeds. Monocles! The advert claims in (ironically) large letters that "The One-eyed Man is King", but I think that's a matter of perspective.
'Surely the monocle would have gone into the same 'flawed-innovations' draw as the Victorian stained-glass parachute,' I say to Nat, turning my laptop to show her the latest ad to pop up.
'I hope the latter doesn't make a comeback too,' she says, 'We'd soon see a mortality spike within the steam punk community.
The advert currently staring up at us claims that, "The key to the success of the monocle is its portability … Like putting a watch on in a morning." I already have two of these monocles, though mine are artfully joined together by a frame cunningly wrought from plastic and metal screws. 'People frequently stop me in the street: "Loving your twin monocles!" they gush.'
'Perhaps we should have taken the warning that was Chris Eubank more seriously,' says Nat.
* * * * * * * *
Thing is, I'm already fighting against my need for reading glasses; I'm not convinced that I could any more adequately hide my age behind a monocle. What decade I was born in would soon be superceded by questions regarding in which century I was conceived. And anyway, my preference is for 'twenty-twenty' vision, not merely … well, 'twenty'.
These ads work hard to re-brand the monocle, pulling away as absolutely as possible from the Victorian children's nightmare image of Rees-Mogg, and more towards the tattooed, bearded masculinity of the Hoxton Hipster. I'm still not convinced.
'How might you respond if I was to come home one evening sporting the latest in contemporary monocle?' I ask Nat.
'After politely requesting that you garage your Penny Farthing carefully, I'd probably respond by asking, 'Who are you, and what have you done with my husband?' she says. 'And then I'd probably phone the police … and an exorcist.'
* * * * * * * *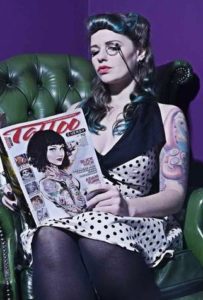 Perhaps this is what the government means when it tells us to get ready for Brexit. I'd originally assumed that 'getting ready' merely meant stocking up on baked beans and lyric sheets for war-time singalongs. I didn't realise that it meant preparing to be hurtled backwards into a Dickensian dystopia – though I guess all the signs were there.
Why are monocles so traditionally tied up with the image of the ruling classes, I wonder? Perhaps it's because holding a monocle in place requires one to maintain a constant one-sided sneer.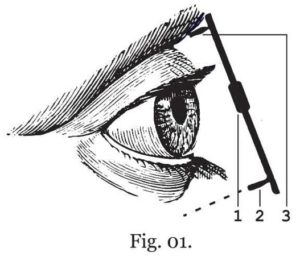 Also, should their sensibilities be compromised by someone questioning their authority, a surprised expression has the monocle drop from the face, for added emphasis.
I'm beginning to think that there's more to the monocle than meets the eye.
* * * * * * * *
____________________________________________________________________
IF YOU ENJOYED THIS ARTICLE, PLEASE CONSIDER SHARING IT ON YOUR SOCIAL MEDIA PAGES FOR OTHERS TO ENJOY TOO. (Even us poor writers have to eat!)
YOU CAN ALSO FIND MY TWO CURRENT BOOKS, *Random* AND *The Sat Nav Diaries* ON AMAZON: https://www.amazon.co.uk/Adrian-Sturrock/e/B07QQDZMKQ?ref=dbs_p_pbk_r00_abau_000000
____________________________________________________________________